Event summary
UNISON, Belfast, Belfast, Antrim
This session will examine how the core features of autism can influence the behaviour of young people. Responding effectively to inappropriate or misunderstood behaviour remains a concern for parents and professionals living and working with young people with autism. Early intervention and planning are important to ensure that young people have an array of proactive strategies to defuse rather than escalate a demanding situation.
Sensory Processing
Sensory Processing generally refers to the ability of a young person to register sensory information, make sense of that information, and to respond to it. This is a complex and fluid process involving all the sensory systems, auditory, gustatory, visual, olfactory, tactile, proprioceptive, and vestibular. When sensory processing is working well, a young person's responses to sensory information are positive and support interaction. However, sensory processing difficulties are quite prevalent in the profiles of young people with autism and can affect every aspect of life and development. This session examines the sensory processing differences frequently associated with autism and will demonstrate how such difficulties impact on learning, leisure activities and choices, social interactions and behaviour at home and in school.
Location
UNISON, Belfast
UNISON Regional Office 4th Floor, Galway House, 165 York Street
Belfast
Antrim
BT15 1AL
Get Directions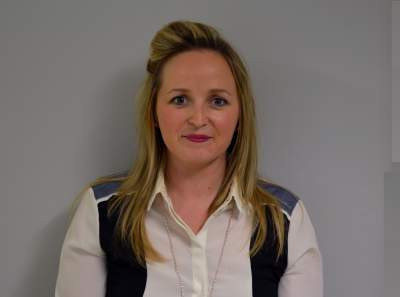 Edel Quinn
Edel Quinn is an Autism Trainer/Advisor in Middletown Centre for Autism. Before taking up this post, Edel worked in the National Health Service Northern Ireland (NHS), developing and delivering home programmes for children and young people with autism, and their families. Edel holds a Psychology degree and an MSc in Autism from Queen's University, Belfast and a Post Graduate Diploma in Cognitive Behaviour Therapy. Edel's main specialisms are in early intervention and delivering training in the implementation of visual strategies and positive behaviour. Edel is a certified TEACCH Trainer with Division TEACCH North Carolina. Edel has developed and delivered anxiety trainings and anxiety research projects to parents and professionals across Ireland. She has delivered at Autism and Mental Health Conference, NAS and the Autism Congress. Edel is an associate lecturer on the Post Graduate Autism Certificate with Mary Immaculate College, Limerick. Edel is working towards accreditation with BACP as a Cognitive Behaviour Therapist.

Paula Hasson
Paula Hasson is a teacher and part-time Autism Trainer with the Middletown Centre for Autism. Paula has worked for 25 years as the SENCO in several mainstream Post Primary schools. She has experience of working with parents, teaching and non-teaching staff and professionals to meet the needs of students with autism of all abilities from 11-18 years. Most recently, she worked as Vice-Principal for curriculum. She holds a Post Graduate Diplomas in Special Education and an MSc in Autism.
Event summary
UNISON, Belfast , Belfast , Antrim