Event summary
Online Webinars, Middletown, Armagh
This 2-Day Training Programme will focus on the needs of the autistic teenager. The adolescent years can be confusing and challenging for the autistic teenager and the adults, parents, carers and teachers, who teach and support them. The aim of this two-day event is to empower the key adults in the teenager's life to understand how autism impacts on the teenager, and how they can plan and tailor resources and strategies to prepare and support the autistic teenager.
Day 1 of the 2-Day training event
Autism and the Teenager: will examine how autism impacts on the teenager and help delegates to prepare the autistic teenager for forthcoming adulthood. The key role of supportive adults will be examined along with ideas and strategies on how to help the adolescent.
Autism and the Promotion of Positive Behaviour: Autistic adolescents can experience elevated levels of anxiety and stress and this often results in distressed behaviours.
Understanding the triggers and knowing how to respond effectively is a concern for professionals, parents and carers.
This part of the training aims to empower the adult plan proactive strategies to defuse rather than escalate a demanding situation for the teenager.
Understanding and identifying the function of behaviour will be highlighted as the starting point
. Overview of Day 1 of the two-day event:
The core features of autism during the teenage years.
How the autistic teenager thinks and learns. •
Planning and the role of supportive adults during the adolescent years.
Expected Outcomes for Day 1 of the two-day event Participants will understand:
How the core features of autism affect the teenagers behaviour;
The importance of identifying the function of a behaviour and developing a basic behaviour support plan incorporating practical strategies;
Anxiety and its impact on behaviour.
Location
Online Webinars
Middletown Centre for Autism
Middletown
Armagh
BT60 4HZ
Get Directions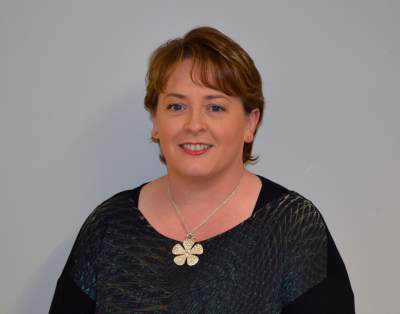 Majella Nugent
Majella Nugent is an Autism Trainer/Advisor in Middletown Centre for Autism. Majella has experience teaching and supporting children and young people with autism in schools. Majella's experiences include Pre-school, Mainstream Primary and Post-Primary and Special Schools across Ireland. Majella also has experience teaching autistic students in Further Education. She has lectured and assessed modules on the Early Childhood Foundation Degree and the Level Three Autism qualification, as professional development for parents and professionals. Majella's training specialism is Relationship and Sexuality Education, Transitions and Special Education Needs. Majella has contributed to the development of the curriculum as a Professional Associate with CCEA for learners with MLD and co-ordinated specialist trainings including Transition to Higher Education (Ulster University and Trinity College Dublin), 16+ Education and Employment, and Sibling trainings. Majella is an Associate Lecturer on the Post Graduate Certificate with Mary Immaculate College Limerick.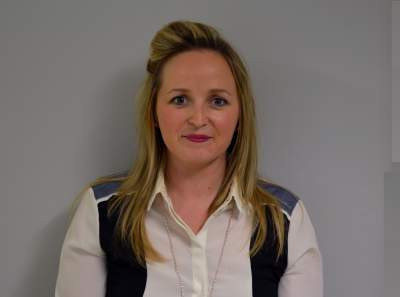 Edel Quinn
Edel Quinn is an Autism Trainer/Advisor in Middletown Centre for Autism. Before taking up this post, Edel worked in the National Health Service Northern Ireland (NHS), developing and delivering home programmes for children and young people with autism, and their families. Edel holds a Psychology degree and an MSc in Autism from Queen's University, Belfast and a Post Graduate Diploma in Cognitive Behaviour Therapy. Edel's main specialisms are in early intervention and delivering training in the implementation of visual strategies and positive behaviour. Edel is a certified TEACCH Trainer with Division TEACCH North Carolina. Edel has developed and delivered anxiety trainings and anxiety research projects to parents and professionals across Ireland. She has delivered at Autism and Mental Health Conference, NAS and the Autism Congress. Edel is an associate lecturer on the Post Graduate Autism Certificate with Mary Immaculate College, Limerick. Edel is working towards accreditation with BACP as a Cognitive Behaviour Therapist.
Event summary
Online Webinars , Middletown , Armagh