Event summary
Marino Community Special School, Co. Wicklow, Bray, Wicklow
Autism and the Special School, Sensory Processing
Research has shown that people with autism may experience difficulties with processing the sensory stimuli in the world around them. Where a child or young person presents with additional learning difficulties, these difficulties may be further exacerbated. This course is designed to look specifically at the sensory processing needs of individuals who have autism and other complex learning needs, such as communication difficulties, physical or sensory impairment, attention difficulties and medical needs.
Expected Outcomes
Participants will:
• Gain an understanding of the concept of sensory processing and how this relates to development, attention and learning
• Gain practical ideas for remediating difficulties relating to sensory processing, including problematic behaviours, which stem from sensory seeking or avoiding.
• Understand the importance of identifying the function of a behaviour.
Overview:
• What is sensory processing?
• Core features of autism and learning difficulties, including comorbid diagnoses/conditions.
• How can difficulties with sensory processing present for children with autism and learning difficulties?
• What strategies can we implement which may help?
• Strategies for management.
Location
Marino Community Special School, Co. Wicklow
Church Road
Bray
Wicklow
A98 TW99
Get Directions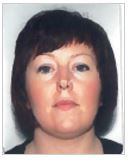 Kate Cullen
Kate Cullen is an Autism Specialist Occupational Therapist for children and young people. She has Postgraduate qualifications in Sensory Integration, including SIPT registration. Kate currently works within autism diagnostics in the Belfast HSC Trust. She is a tutor and assessor for the graduate Certificate in Autism Studies course delivered in partnership with Middletown Centre for Autism and Mary Immaculate College, Limerick. Kate previously worked as an Occupational Therapist for Middletown Centre for Autism and in Special Schools with children and young people with physical disabilities, developmental disorders and autism, aged 3-19 years, providing assessment, intervention within trans-disciplinary and multiagency teams. She has experience writing and delivering training on autism related topics to parents, professionals, undergraduate and postgraduate students. She has delivered programmes in schools and homes addressing difficulties in engaging in personal care, life skills, leisure, school and work as result of motor coordination, sensory processing, sensory motor and perception for children and young people with autism. She has training in a variety of therapeutic approaches
Event summary
Marino Community Special School, Co. Wicklow , Bray , Wicklow