Event summary
Schull Community College, Cork, Skull, Schull,, Cork
Autism and Anxiety Management
Post Primary aged students with autism experience anxiety in many situations, with some experiencing significant anxiety difficulties.
This session is an introduction to strategies that can be used to alleviate the experience of anxiety in students with autism. This will include an introduction to cognitively based strategies and how to develop student centred strategies to deal with anxiety.
Expected Outcomes
Participants will:
• Understand how the difficulties experienced by those with autism, including sensory difficulties, can contribute to the development of anxiety.
• Understand how anxiety can escalate.
• Develop some simple strategies to prevent the escalation of anxiety.
• Understand the basics of cognitively based management approaches.
Course Overview
• Anxiety triggers and build up.
• "On the spot" anxiety management strategies.
• Developing a "stress kit".
• Cognitively based approaches and the emotional toolkit
Location
Schull Community College, Cork
Colla Road
Skull, Schull,
Cork
P81 RH21
Get Directions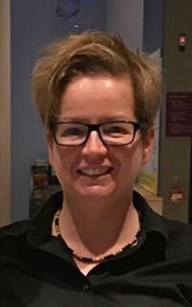 Fiona McCaffrey
Dr Fiona McCaffrey is Head of Research and Development at Middletown Centre. Fiona has a graduate qualification in Autism, a Master's in Counselling and is a Chartered Psychologist with the British Psychological Society. She has worked individually and in-group sessions with older children and young adults with autism and their parents. Fiona has spoken and presented nationally and internationally on autism and the work of Middletown Centre.
Event summary
Schull Community College, Cork , Skull, Schull, , Cork