Autism and Graded Exposure for Anxiety – developing fear ladders
Graded exposure is a technique commonly used in cognitive behaviour therapy for children who experience heightened distress and anxiety to certain situations or objects. Exposure techniques aim to reduce anxiety symptoms and behaviour, which occurs in response to these situations and or objects by repeatedly and consistently demonstrating to the child his or her ability to cope. Graduated exposure is a process of slowing and methodically exposing the child to these experiences incorporating relaxation techniques. This process helps the child to realise he or she can cope with these situations or objects.
This training will explain the concept of gradual exposure and teach how to develop fear ladders and associated strategies that may be used to help the child with his or her fears. Fear ladders encourage children and young people to recognise and manage their fears rather than avoid them. With this strategy, exposure to what the child or young person finds fearful is approached in a step-by-step manner with consideration always given to the child or young person's level of anxiety
This training will help
• Gain an increased understanding of the concept of gradual exposure
• To understand the steps involved in developing a fear ladder
• Provide ideas for fear ladders based on common fears in autism
• Provide templates which can be used to implement an individualised fear ladder
• Incorporate relaxation techniques within graded exposure process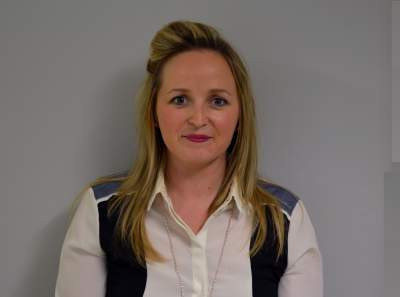 Edel Quinn
Edel Quinn is an Autism Trainer/Advisor in Middletown Centre for Autism. Before taking up this post, Edel worked in the National Health Service Northern Ireland (NHS), developing and delivering home programmes for autistic children and young people, and their families. Edel holds a Psychology degree and an MSc in Autism from Queen's University, Belfast and a Post Graduate Diploma in Cognitive Behaviour Therapy. Edel's main specialisms are in early intervention and delivering training in the implementation of visual strategies and positive behaviour. Edel is a certified TEACCH Trainer with Division TEACCH North Carolina. Edel has developed and delivered anxiety trainings and anxiety research projects to parents and professionals across Ireland. She has delivered at Autism and Mental Health Conference, NAS and the Autism Congress. Edel is an associate lecturer on the Post Graduate Autism Certificate with Mary Immaculate College, Limerick. Edel is working towards accreditation with BACP as a Cognitive Behaviour Therapist.