Event summary
Online Webinars, Middletown, Armagh
Autism and Life Skills including Relationships and Sexuality Education
Life skills are the skills needed daily for independent functioning. Often a young autistic people need explicit modelling and teaching of these skills to develop them as they grow and progress through life. Whilst life skills involve practical skills, it is important to include executive function and thinking skills in the list.
This session will explore practical strategies to support the development of daily living skills including understanding of the changes that occur to the body during the teenage years. Effective teaching of life skills, including relationship and sexuality education, involves close partnership and collaboration between school and parents/carers to ensure teaching is clear and consistent between settings for the autistic teenager.
Expected Outcomes
Participants will:
Have a greater understanding of how autism impacts on the development of life skills during the teenage years.
Explore methods effective in assessing and teaching life skills to autistic teenagers in the school and home environment.
Explore strategies that are effective in supporting autistic teenagers develop life skills including relationship and sexuality skills.
Have increased understanding of how to optimise opportunities to improve and develop autistic teenagers' life skills within the school and home environments.
Overview:
What are life skills.
How does autism affect the development of these skills for autistic teenagers?
Explore categories of life skills, including the changes that occur to the body during the teenage years.
Explore some resources effective for developing and delivering life skills including relationship and sexuality education (RSE) to autistic teenagers.
Location
Online Webinars
Middletown Centre for Autism
Middletown
Armagh
BT60 4HZ
Get Directions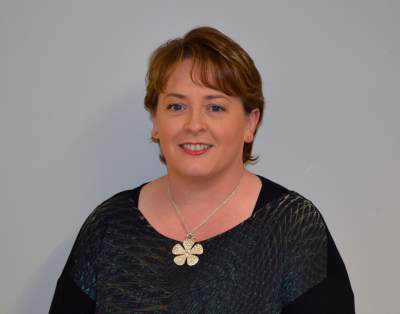 Majella Nugent
Majella Nugent is an Autism Trainer/Advisor in Middletown Centre for Autism. Majella has experience teaching and supporting children and young people with autism in schools. Majella's experiences include Pre-school, Mainstream Primary and Post-Primary and Special Schools across Ireland. Majella also has experience teaching autistic students in Further Education. She has lectured and assessed modules on the Early Childhood Foundation Degree and the Level Three Autism qualification, as professional development for parents and professionals. Majella's training specialism is Relationship and Sexuality Education, Transitions and Special Education Needs. Majella has contributed to the development of the curriculum as a Professional Associate with CCEA for learners with MLD and co-ordinated specialist trainings including Transition to Higher Education (Ulster University and Trinity College Dublin), 16+ Education and Employment, and Sibling trainings. Majella is an Associate Lecturer on the Post Graduate Certificate with Mary Immaculate College Limerick.
Event summary
Online Webinars , Middletown , Armagh