Event summary
Online Webinars, Online, Armagh
Autism and Life Skills, including Relationships and Sexuality Education
The term Life Skills refers to a varied set of skills used to navigate practical, educational and social challenges daily. There is no definitive list of these skills but broad categorisation includes:  

Practical Living

Personal Care

Social Skills

Personal Safety
Job Skills

Self-advocacy

Relationships and Sexuality, including friendships

Executive Skills
Whilst the skills are varied and often overlap, effectively and successfully using them enable the autistic child or young person deal autonomously with many challenges and opportunities of everyday life. This impacts positively on the child or young person's sense of dignity, worthiness, self-esteem and well-being.
For some autistic young people, these skills can be slower to develop meaning the autistic young person would benefit from specific focus, including explicit teaching, of the life skills that are important and meaningful to them. Effective teaching of these skills involves close collaboration between school and home.
This session will examine the impact of adolescence on the young autistic person at the stage of their life where these skills are needed. The session will explore the broad definition of Life Skills within the contexts of work, leisure, personal care and relationships. Participants will be shown how to incorporate visual and behavioural strategies to support the autistic teenager develop and use Life Skills. It will also focus on the delivery of relationships and sexuality education for autistic students.
Expected Outcomes
Participants will:
Have a greater understanding of how autism can affect the development of Life Skills in work, leisure, personal care and relationship domains during the adolescence years.

Explore ways of assessing and teaching Life Skills in the school and family environments.

Have an increased awareness of daily opportunities to focus on and develop the autistic students' life skills within the school and home environments.
Explore some strategies involving behavioural and visual strategies, that may support the autistic adolescent develop these skills.

Provide strategies for the delivery of sex and relationships education to autistic students.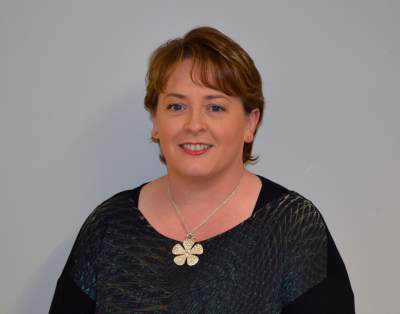 Majella Nugent
Majella Nugent is an Autism Trainer/Advisor in Middletown Centre for Autism. Majella has experience teaching and supporting autistic children and young people in schools. Majella's experiences include Pre-school, Mainstream Primary and Post-Primary and Special Schools across Ireland. Majella also has experience teaching autistic students in Further Education. She has lectured and assessed modules on the Early Childhood Foundation Degree and the Level Three Autism qualification, as professional development for parents and professionals. Majella's training specialism is Relationship and Sexuality Education, Transitions and Special Education Needs. Majella has contributed to the development of the curriculum as a Professional Associate with CCEA for learners with MLD and co-ordinated specialist trainings including Transition to Higher Education (Ulster University and Trinity College Dublin), 16+ Education and Employment, and Sibling trainings. Majella is an Associate Lecturer on the Post Graduate Certificate with Mary Immaculate College Limerick.
Event summary
Online Webinars , Online , Armagh