Event summary
Thomond Community College, Limerick, Woodview Park, Limerick
Autism and Sensory Processing
Sensory processing generally refers to the ability of an individual to register sensory information, make sense of that information, and to respond to it. This is a complex and fluid process involving all the sensory systems (auditory, gustatory, visual, olfactory, tactile, proprioceptive, and vestibular). When sensory processing is working well, an individuals responses to sensory information are positive and support interaction. However, sensory processing difficulties are quite prevalent in the profiles of children with autism and can affect every aspect of life and development.
This session examines the sensory processing differences frequently associated with autism and will demonstrate how such difficulties impact on learning, leisure activities and choices, social interactions and behaviour at home and in school.
Expected Outcomes
Participants will:
- Develop a basic understanding of some of the sensory processing differences in autism.
- Understand how sensory processing differences can affect the young persons experience in school and at home.
- Gain knowledge of strategies, which will assist in meeting the young persons sensory needs.
Course Overview
- Sensory processing difficulties and how they can occur in autism.
- How sensory processing difficulties can present in school and at home.
- How sensory processing difficulties can affect learning and participation in school and at home.
Location
Thomond Community College, Limerick
Dooneen Road
Woodview Park
Limerick
V94 V342
Get Directions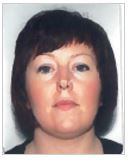 Kate Cullen
Kate Cullen is an Autism Specialist Occupational Therapist for children and young people. She has Postgraduate qualifications in Sensory Integration, including SIPT registration. Kate currently works within autism diagnostics in the Belfast HSC Trust. She is a tutor and assessor for the graduate Certificate in Autism Studies course delivered in partnership with Middletown Centre for Autism and Mary Immaculate College, Limerick. Kate previously worked as an Occupational Therapist for Middletown Centre for Autism and in Special Schools with children and young people with physical disabilities, developmental disorders and autism, aged 3-19 years, providing assessment, intervention within trans-disciplinary and multiagency teams. She has experience writing and delivering training on autism related topics to parents, professionals, undergraduate and postgraduate students. She has delivered programmes in schools and homes addressing difficulties in engaging in personal care, life skills, leisure, school and work as result of motor coordination, sensory processing, sensory motor and perception for children and young people with autism. She has training in a variety of therapeutic approaches
Event summary
Thomond Community College, Limerick , Woodview Park , Limerick