Event summary
UNISON Office, Belfast, Co Antrim, Belfast, Antrim
Autism and the Promotion of Positive Behaviour
Children and young people with autism can experience elevated levels of anxiety and stress often resulting in distressed and inappropriate behaviours. Responding effectively to behaviour remains a concern for professionals working within education. Early intervention and planning are important to ensure that children have an array of proactive strategies to defuse rather than escalate a demanding situation.
This session will examine how the core features of autism can influence the behaviour of children and young people and challenge the term, Challenging Behaviour.
Expected Outcomes Participants will:
- Understand how the core features of autism can influence behaviour.
- Understand reasons for what we see as inappropriate behaviour
- Learn practical strategies for recognising early warning signs and making positive interventions
- Recognise the Rumbling, Raging and Recovery aspects of behaviour and what we as practitioners can do
- Understand the behaviour and anxiety bank account
Course Overview
- How the core features can affect behaviour.
- Clarity of information, including expectations and procedures.
- Consistency: A healthy, strong home school partnership is vital.
- Common sense: Remembering that sometimes the most effective is also the most straightforward and easiest.
- Continuation: Keeping the teaching and the positive supports in place to continue to help the child or young person to develop effective habits and more adaptive skills.
Location
UNISON Office, Belfast, Co Antrim
Galway House, 165 York Street
Belfast
Antrim
BT15 1GD
Get Directions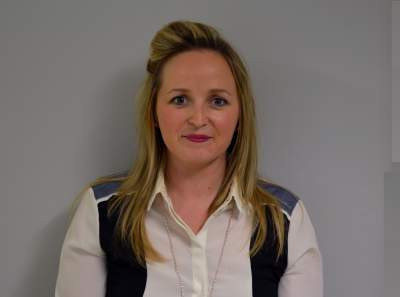 Edel Quinn
Edel Quinn is an Autism Trainer/Advisor in Middletown Centre for Autism. Before taking up this post, Edel worked in the National Health Service Northern Ireland (NHS), developing and delivering home programmes for children and young people with autism, and their families. Edel holds a Psychology degree and an MSc in Autism from Queen's University, Belfast and a Post Graduate Diploma in Cognitive Behaviour Therapy. Edel's main specialisms are in early intervention and delivering training in the implementation of visual strategies and positive behaviour. Edel is a certified TEACCH Trainer with Division TEACCH North Carolina. Edel has developed and delivered anxiety trainings and anxiety research projects to parents and professionals across Ireland. She has delivered at Autism and Mental Health Conference, NAS and the Autism Congress. Edel is an associate lecturer on the Post Graduate Autism Certificate with Mary Immaculate College, Limerick. Edel is working towards accreditation with BACP as a Cognitive Behaviour Therapist.
Event summary
UNISON Office, Belfast, Co Antrim , Belfast , Antrim