Event summary
Coláiste Chú Chullain,, Dundalk, Louth
Register now to book
This course is already full.
You will be added to its waiting list
Booking closes
Complex Needs and Autism; the 21st Century Challenge.
Presenter: Professor Barry Carpenter, CBE, OBE, PhD.
Former Director, DFE Complex Learning Difficulties and Disabilities Research Project.
Professor of Mental Health in Education, Oxford Brookes University.
The 21st Century has brought many challenges in terms of the skills teachers will need to educate the increasing new generation of children with Complex Needs. This is particularly so in relation to the neuro-biologies of Autism.
Mental Health, which so often co exists with Autism , is an area where teachers have no pedagogical history, and our professional learning in this area has to scaffolded from a basis of sound principles into meaningful practise.
The DFE – funded Complex Learning Difficulties and Disabilities Research Project discovered that Engagement was the most effective approach for teaching children with Complex Needs. The Engagement Profile and Scale ( EPS) evolved as an evidence based tool for developing personalised approaches to assessment , teaching and learning http://engagement4learning.com/ ..
The Complex Needs online training materials offer professional learning opportunities in key areas of 21st Century Complex Needs Teaching, (www.complexneeds.org.uk.)
Our repertoire of teaching approaches must continue to change and diversify as our children and young people with Autism and Complex Needs change and diversify
Autism and Girls: New Voices - New Perspectives.
Presenter: Professor Barry Carpenter, CBE, OBE, PhD
Professor of Mental Health in Education, Oxford Brookes University, UK.
Chair, National Forum on Girls and Autism.
Girls with autism are often overlooked for support because their identifying behaviours can be different to that of boys. Without a diagnosis, girls on the autism spectrum can struggle with extreme stress, leading to mental health issues, problem behaviours, school refusal or other outcomes which impact on their quality of life.
Traditionally, professionals have worked to a 1 girl to 4 boys' ratio. However, through emerging research, evidence has shown that the diagnostic instruments used are 'blunt', male orientated, and do not adequately illuminate the female profile of Autism. Collaborative work across a range of disciplines, ( education, psychology , neuroscience etc,) with families , and with girls and women with Autism has captured new information which has strengthened the support and interventions we are now able to offer to girls with Autism .
What are the implications of these new findings for evidence-based practice in Education? How can practitioners improve their observations and enhance engagement, leading to earlier identification of girls with Autism?
This presentation will be informed by new findings to be published in Carpenter, B., Happe?, F. and Egerton, J. (2019) Girls and Autism; Educational, Family and Personal Perspectives, London : Routledge. (April 2019.)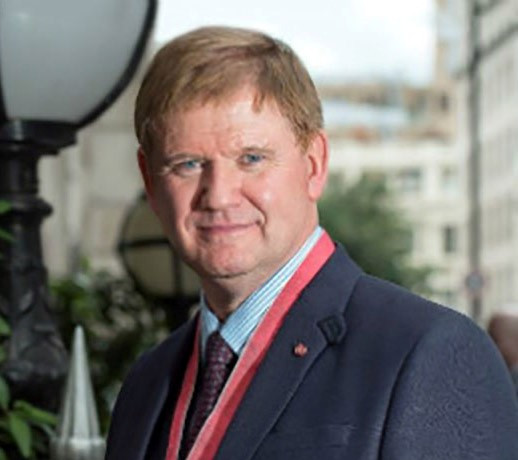 Barry Carpenter
Barry Carpenter was recently appointed to the UK's first Professorship in Mental Health in Education, at Oxford Brookes University. He is Honorary Professor at universities in the Ireland, Germany and Australia. He has been a Fellow of the University of Oxford. He has been awarded an OBE and CBE by the Queen for services to children with Special Needs. In 2017 he was entered into "Who's Who" in acknowledgement of his national and international contribution to the field of Special Education. In a career spanning more than 30 years, Barry has held the leadership positions of Headteacher, Principal, Academic Director, Chief Executive, Inspector of Schools and Director of the Centre for Special Education at Westminster College, Oxford. In 2009, he was appointed by the Secretary of State for Education as Director of the Children with Complex Learning Difficulties and Disabilities Research Project. Since completing that research, Barry has overseen the development of a national project developing online 'Training materials for teachers of children with severe, profound and complex learning disabilities" (www.complexneeds.org.uk) He is the author of over 150 articles and many texts on a range of learning disability/special needs topics. In the last 12 months, his work has been translated into German, French, Dutch, Russian and later this year, Chinese. He has written books (with Carolyn Blackburn and Jo Egerton) which focus upon Foetal Alcohol Spectrum Disorders (FASD). Most recently he co-authored "Engaging Learners with Complex Needs" (Routledge). Barry lectures nationally and internationally. In recent years this has included China, Japan, Abu Dhabi, and Germany. In 2019 he will be giving lectures in Australia, New Zealand. USA, Norway and Dubai He is the co-founder of the National Forum for Neuroscience in Special Education. For the Mental Health Foundation, he Chaired the National Inquiry into the Mental Health of Young People with Learning Disabilities. He is currently Chair of the National Forum on Girls and Autism, which is the focus of his latest book. Barry has 3 children – one a School Principal, one a Senior Occupational Therapist and a daughter with Down's Syndrome, who now has a home of her own, published her first book in 2017, and is on an Apprenticeship as a Teaching Assistant.
Event summary
Coláiste Chú Chullain, , Dundalk , Louth
Register now to book
This course is already full.
You will be added to its waiting list
Booking closes