Event summary
Online Webinars, Online, Armagh
Attention Autism was devised by speech and language therapist Gina Davies to provide children with a forum for developing attention and communication skills and to encourage them to enjoy do so. Gina Davies commissions Middletown Centre for Autism to provide the training on the island of Ireland. Marianna Limnaiou and Advanced Practitioner and a colleague from Ireland will deliver the training.
Group work for the pupils starts at a level where the child cannot get it wrong. It aims to build skills gradually over several weeks, beginning with a scenario where the young person learns to concentrate and enjoy one activity. The children learn as part of a group from the beginning. Activities are structured to first capture attention, then maintain attention, then move into turn-taking and interactive activities where they learn to shift and re- focus their attention. Engaging , innovative activities encourage 'an irresistible invitation to learn,' and a fun, shared experience vital for processing information and responding positively. 'Where the environment is right a child's communication will flow.' Gina Davies.
This is a six session X 75 mins Professional Online Training Event with Coaching. Participants will send in 2 films and receive individual coaching on their delivery. When they have passed the skills required they will receive a level 1 certificate in delivering the Attention Autism Programme.
The training will cover 4 stages of the Attention Autism Programme and allow you to use the approach in your classroom setting. There will be lecture and workshop based activities.
Stage 1 Orientation and Focused Attention
Stage 2 Sustained Attention
Stage 3 Shifting attention and participation
Stage 4 Shift attention from the group, through a transition
.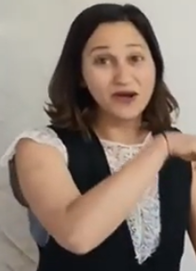 Marianna Limnaiou
Marianna is an Attention Autism Advanced Practitioner who has run many workshops and collaborated with parents, teaching staff, speech and language therapists and outside agencies to develop fun, creative and practical learning strategies to support pupils. Marianna uses Attention Autism to • create stories, • provide visual and sensory experiences, • promote co-operation • teach the social and functional skills that autistic children and adolescents need to develop their independence. Marianna has been working as an autism consultant and as an autism educator for many years, most recently as a Communication Lead Teacher in Sheffield and Autism Lead Teacher in schools in London. She has an Honours degree in Psychology and Pedagogics and an MSc in Child and Adolescent Mental Health.
Event summary
Online Webinars , Online , Armagh