Autism and Co-Occurring Additional Needs
This training is for education professionals working with autistic children and young people in a variety of education settings.
This training session will provide education professionals with information on a range of needs that can overlap with autism.
These will include:
• Developmental
• Behavioural and
• Mental Health
The training session will be presented in a lecture style, augmented with videos and research papers and participants will have the opportunity to work and discuss issues in small groups.
Learning Outcomes
By the end of the training, participants will:
• Have a better understanding of needs that can overlap with autism.
• Have a better understanding of how these overlapping needs may impact on the child or young person in school.
• Learn some good practice points to use in working with students with autism and overlapping conditions.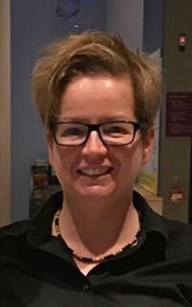 Fiona McCaffrey
Dr Fiona McCaffrey is Head of Research and Development at Middletown Centre. Fiona has a graduate qualification in Autism, a Master's in Counselling and is a Chartered Psychologist with the British Psychological Society. She has worked individually and in-group sessions with older children and young adults with autism and their parents. Fiona has spoken and presented nationally and internationally on autism and the work of Middletown Centre.