Event summary
Integrated College, Glengormley, Newtownabbey, Antrim
Autism and Communication
Communication involves a complex range of both verbal and non-verbal elements. Autistic people often communicate in a different way to non-autistic people and will each have their own communication style and preferences. When these differences are not understood or accommodated, autistic people can experience challenges in social interaction.
Many autistic people wish to be socially interactive, make friends and form relationships. Many also have a desire to be included within the classroom and wider community, but experience barriers when communication differences are not supported. Consequently, many autistic children and young people experience negative social experiences such as exclusion, bullying and loneliness.
This course explores communication differences for autistic people and how supportive strategies can be put in place to aid mutual understanding and facilitate positive social interactions.
Expected Outcomes
Participants will:
Expand knowledge of the core issue of communication differences and preferences for autistic children and young people.

Be able to identify and understand differences in social attention as a basis for interaction and learning and how to support these.

Reflect on their own interaction style and how this impacts the autistic young person.
Develop strategies to support the communication style and preferences of autistic people to promote mutual understanding.
Location
Integrated College, Glengormley
134 Ballyclare Road,
Newtownabbey
Antrim
BT36 5HP
Get Directions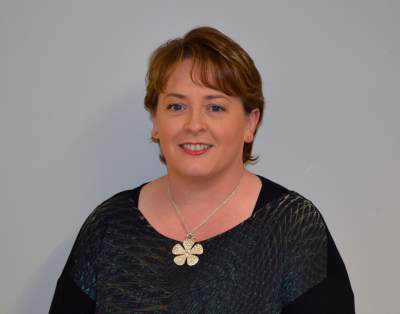 Majella Nugent
Majella Nugent is an Autism Trainer/Advisor in Middletown Centre for Autism. Majella has experience teaching and supporting autistic children and young people in schools. Majella's experiences include Pre-school, Mainstream Primary and Post-Primary and Special Schools across Ireland. Majella also has experience teaching autistic students in Further Education. She has lectured and assessed modules on the Early Childhood Foundation Degree and the Level Three Autism qualification, as professional development for parents and professionals. Majella's training specialism is Relationship and Sexuality Education, Transitions and Special Education Needs. Majella has contributed to the development of the curriculum as a Professional Associate with CCEA for learners with MLD and co-ordinated specialist trainings including Transition to Higher Education (Ulster University and Trinity College Dublin), 16+ Education and Employment, and Sibling trainings. Majella is an Associate Lecturer on the Post Graduate Certificate with Mary Immaculate College Limerick.
Event summary
Integrated College, Glengormley , Newtownabbey , Antrim