Event summary
Middletown Centre for Autism, Middletown, Armagh
Life Skills Training for Autistic Students
This training will examine the broad definition of life skills, within the contexts of work, play and personal care, and how the core difficulties, associated with autism, directly affect the development of life skills.
It will demonstrate how life skills can be improved and facilitated within the school environment. This will include increasing independence in classroom activities, the daily routines of the classroom, play and personal care activities, e.g., toileting, shaving, menstruation.
Methods for assessing and teaching life skills will be explained and practised.
There will be a combination of presentations and practical activities throughout the training session.
Expected Outcomes
• Have a greater understanding of how the core difficulties associated with autism affect the development of life skills in work, play and personal care.
• Learn and develop methods to assess and teach life skills.
• Be more able to facilitate students to achieve greater independence in relevant daily activities such as play, work tasks, personal hygiene, toileting, and organisational skills.
• Have an increased understanding of the opportunities available to improve and develop students' life skills within the school environment.
Course Overview
This course will demonstrate how life skills can be improved and facilitated within the School environment.

Location
Middletown Centre for Autism
35 Church Street
Middletown
Armagh
BT60 4HZ
Get Directions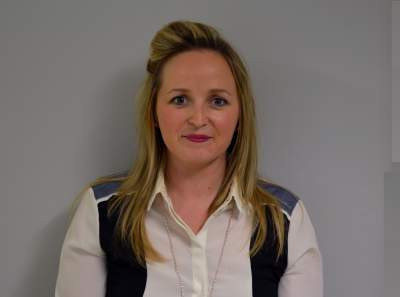 Edel Quinn
Edel Quinn is an Autism Trainer/Advisor in Middletown Centre for Autism. Before taking up this post, Edel worked in the National Health Service Northern Ireland (NHS), developing and delivering home programmes for children and young people with autism, and their families. Edel holds a Psychology degree and an MSc in Autism from Queen's University, Belfast and a Post Graduate Diploma in Cognitive Behaviour Therapy. Edel's main specialisms are in early intervention and delivering training in the implementation of visual strategies and positive behaviour. Edel is a certified TEACCH Trainer with Division TEACCH North Carolina. Edel has developed and delivered anxiety trainings and anxiety research projects to parents and professionals across Ireland. She has delivered at Autism and Mental Health Conference, NAS and the Autism Congress. Edel is an associate lecturer on the Post Graduate Autism Certificate with Mary Immaculate College, Limerick. Edel is working towards accreditation with BACP as a Cognitive Behaviour Therapist.
Event summary
Middletown Centre for Autism , Middletown , Armagh